Manage your holdings
You can register now for our portfolio service. Registration is free and gives you access to a wide range of information at your fingertips.


Help for new users

Troubleshooting guide
Check your shareholding
Use our public share information service to check your shareholdings in many UK companies.
Contact us
If you have a query on owning shares or share plans try our extensive frequently asked questions first - you may be able to find the answer straightaway.
If not, please contact us for help.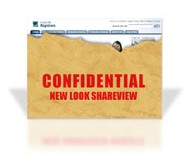 Coming Soon
We've been working hard and are getting ready to unleash a new and improved service to you in the coming weeks.

We've listened to your comments and we're sure you'll be pleased with the results. Keep an eye on the site for the launch of the new look service.